sep 30, 2017 - Año de Jubileo (Yom Kipur) 30 Sept 2017
Description:
10th of Tishrei, 5778
Día de la Expiación (Yom Kipur).
NO SIGNIFICA FIN DE MUNDO, aunque puede significar el inicio de ello. Jesús se llevará a sus hijos y se quedaran todo pecador que no se arrepintió.
Added to timeline: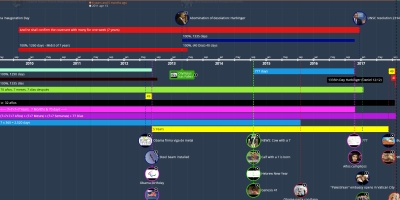 There is nothing new under the sun
A shadow of what is to come. Presagio - Sombra de lo que pue...
Date:
Images:
YouTube: