23h 52min, dec 31, 1859 y - Abraham Lincoln
Description:
This is the year that Abraham Lincoln was elected. He was made president because so many people from the north voted for him. When he first became president he intended to keep slaves the way they were. Because of the Civil war he decided to let slaves be free. By taking them has property and then letting them be free.
Lincoln, Abraham. Image. Britannica School, Encyclopædia Britannica, 1 Nov. 2017. school.eb.com/levels/middle/assembly/view/124151. Accessed 22 Jan. 2018.
Added to timeline: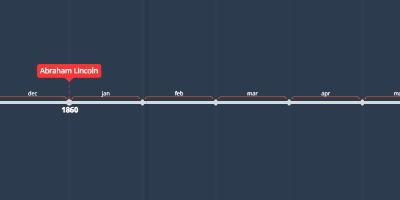 Civil War
Date:
Images: