jan 1, 254000000 BC - Formation of Pangea, Appalachian Mnts: 254 mya
Description:
-A change in plate motions set the stage for the first Paleozoic mountain building event in North America. The Appalachian passive margin changed to a very active plate boundary when a neighboring oceanic plate, collided with and began sinking beneath the North American craton. With the birth of this new subduction zone, the early Appalachians were born.
-The explanation for -Pangaea's formation ushered in the modern theory of plate tectonics, which posits that the Earth's outer shell is broken up into several plates that slide over Earth's rocky shell, the mantle.
Added to timeline: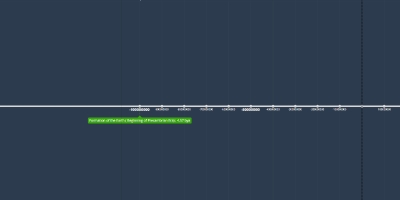 Global Time Scale
Date: