jan 2, 1950 - End of the Chinese Revolution
Description:
The CPC won and turned China into a communist country and the Nationalist Party went to Taiwan and made the Republic of China.
Nelson, Ken. (2018). The Cold War for Kids: Chinese Civil War. Ducksters. Retrieved from http://www.ducksters.com/history/cold_war/chinese_civil_war.php>.
Added to timeline: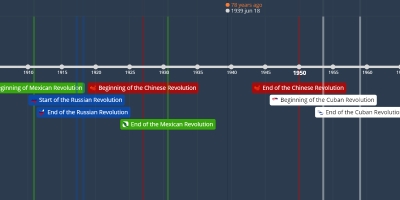 Timeline of Revolutions
Mexican, Russian, Chinese and Cuban Revolutions.
Date:
Images: