mar 8, 1917 - Start of the Russian Revolution
Description:
Peasants and working class revolt against the government of Tsar Nicholas II led by Vladimir Lenin and a group of revolutionaries called the Bolsheviks. They demanded better working conditions.
Nelson, Ken. (2018). World War I for Kids: Russian Revolution. Ducksters. Retrieved from http://www.ducksters.com/history/world_war_i/russian_revolution.php
Added to timeline: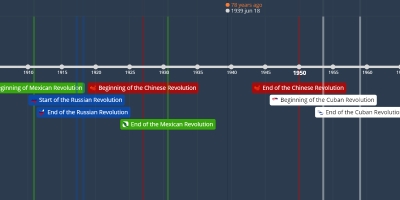 Timeline of Revolutions
Mexican, Russian, Chinese and Cuban Revolutions.
Date:
Images: