5h 7min, sep 25, 2017 y - C.O.P.E.'s board meeting
Description:
observe the meeting's discussion, meet the board members and interested parties in attendance, have preliminary discussion with board members and leadership as well as present them with a logic model of COPE's program activity
Added to timeline: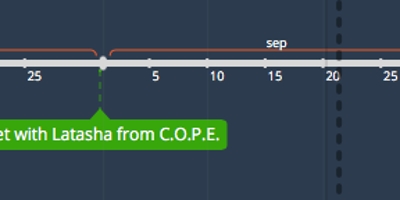 C.O.P.E.
Timeline of Project evaluation of C.O.P.E.
Date: