oct 1, 2370 BC - The Great Flood
Description:
The catastrophic destruction of men and animals by an overwhelming flood in the days of Noah. This greatest cataclysm in all human history was sent by Jehovah because wicked men had filled the earth with violence.
The survival of righteous Noah and his family, eight people in all, together with selected animals, was by means of a huge ark, or chest
Added to timeline: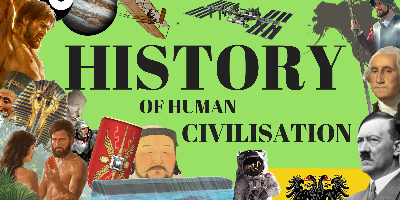 History of Human Civilization
This is a rough history of human migration, advancement, and...
Date:
Images: