feb 27, 1983 - Computer-based digital sequencers invented
Description:
In 1978, Japanese personal computers such as the Hitachi Basic Master equipped the low-bit D/A converter to generate sound which can be sequenced using Music Macro Language (MML). This was used to produce chiptune video game music.
It was not until the advent of MIDI, introduced to the public in 1983, that general-purpose computers really started to play a role as software sequencers.
Added to timeline: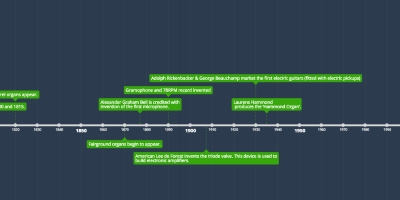 Music Technology Timeline
A timeline of key events in the history of music technology....
Date:
Images: