jan 29, 1954 - EMT introduces plate reverb
Description:
In this electro-mechanical device, an audio
signal is sent to a transducer (rather like a loudspeaker without the paper cone) attached to a large metal plate, which is suspended on elastic mounts. Transducers on the plate pick up the modified sound and convert it back into an electronic signal.
Added to timeline: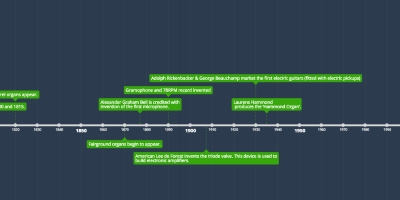 Music Technology Timeline
A timeline of key events in the history of music technology....
Date:
YouTube: