jan 1, 1870 - Fairground organs begin to appear.
Description:
Driven by the new steam engine, they work by blowing compressed air through holes punched in a paper roll or book. This operates valves, allowing air to flow through organ
pipes
Added to timeline: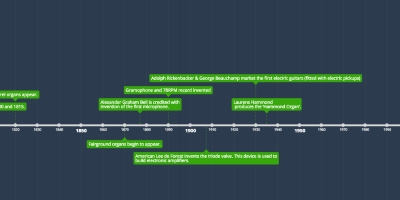 Music Technology Timeline
A timeline of key events in the history of music technology....
Date:
YouTube: