jan 31, 1349 - The Black Death
Description:
The Black Death killed about a third of the English population (which was around 4 million at that time), including a disproportionate number of the Latin-speaking clergy. After the plague, the English-speaking labouring and merchant classes grew in economic and social importance and, within the short period of a decade, the linguistic division between the nobility and the commoners was largely over. This event lead to the Statue of Pleading.
Added to timeline: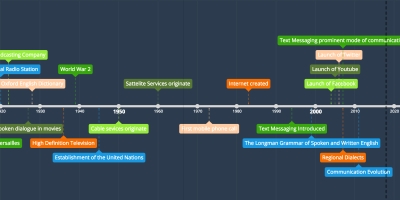 Evolution of General American English
A chronological overview of the Evolution of General America...
Date: