6 h, nov 16, 1880 y - The Wicked Ones
Description:
Eva was assaulted by a client the previous night - Bo and Jacob find her walking delirious through the streets. They take her back to The Bird Cage where they meet the equally delirious Stirling.
Added to timeline: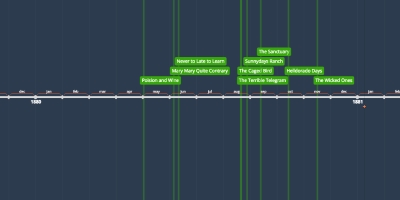 Tombstone
A timeline of how events are unfolding.
Date: