16 h, jun 5, 1880 y - Mary Mary Quite Contrary
Description:
The young Jimmy Nolan runs towards town after school and is pursued by Mary, who chases him into The Bird Cage. Inside, she meets and talks with Eva. Finding out that her student Jimmy's mom also works here.
Added to timeline: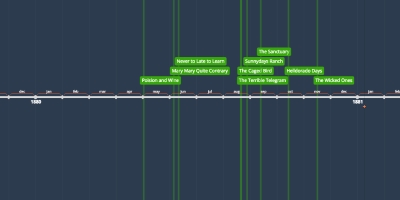 Tombstone
A timeline of how events are unfolding.
Date: