12h 30min, aug 28, 1880 y - Sunnydays Ranch
Description:
Eva meets a female rancher named Shinean at the local farmers market. Later that day they meet at The Bird Cage and discuss the events of the Terrible Telegram.
Added to timeline: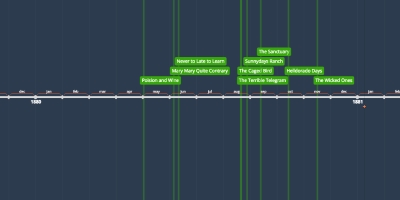 Tombstone
A timeline of how events are unfolding.
Date: