23 h, sep 12, 1880 y - The Sanctuary
Description:
Tallulah flees her abusive boyfriend and finds herself at the The Bird Cage, where she is rescued by Eva. The following day Tallulah is given a job as a saloon girl and safe place to stay for now. (ongoing)
Added to timeline: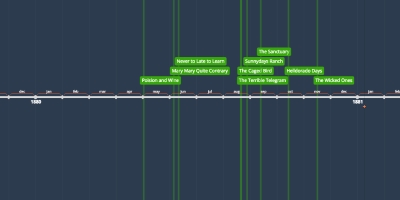 Tombstone
A timeline of how events are unfolding.
Date: