17 h, aug 21, 1880 y - The Caged Bird
Description:
After gunning down the arsonist and interrogating him, the trio go to question the local priest about the terrible telegram. They confront the holy man, there's a shoot out, Eva goes to jail, and Madam Everleigh bails her out.
Added to timeline: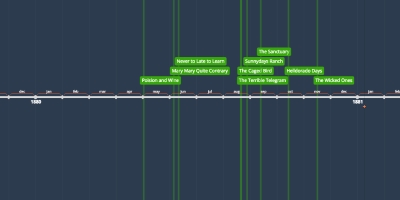 Tombstone
A timeline of how events are unfolding.
Date: