8 h, aug 21, 1880 y - The Terrible Telegram
Description:
Jacob brings bad news in the form of a telegram to The Bird Cage. Eva, Bo and Jacob are discussing the letter when someone throws a torch through the window.
Added to timeline: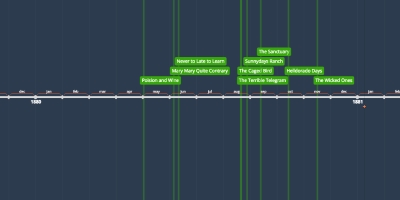 Tombstone
A timeline of how events are unfolding.
Date: