jan 1, 1675 - Quaker Settlement
Description:
the Quakers, or Society of Friends, migrated from the northern midlands of England and Wales to the Delaware valley. Their speechways --mixed with those of later German and Swedish immigrants -- gave rise to the distinctive band of dialects spoken in parts of Pennsylvania and New jersey.
Added to timeline: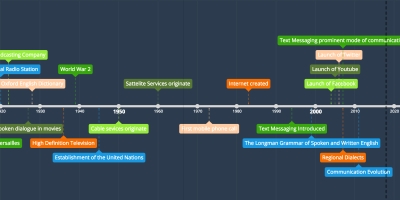 Evolution of General American English
A chronological overview of the Evolution of General America...
Date: