jan 1, 1642 - English Revolution
Description:
The Royalist, also called the Cavaliers, fled from the south and southwest England with their indentured servants and settled in Virginia when the English Civil War against Charles I began. They brought with them their south england draw (a drawing out of the vowels); they also brought phrases such as aksed (instead of asked), and ain't (instead of isn't). This laid the foundation of Coastal Southern English.
Added to timeline: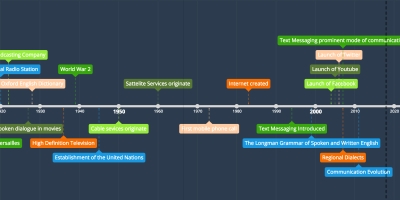 Evolution of General American English
A chronological overview of the Evolution of General America...
Date: