jan 1, 1500 - English Reformation
Description:
English Reformation began in the early 1500's. The English Reformation had profound impacts on the Christian faith, the Church of England, and the English language. The English Reformation emphasized transparency in the church. Christianity was made more accessible to everyone by having church services in English, as opposed to Latin. Additionally, the quest for transparency in the church initiated the process of creating an English version of the Bible so Christians would be able to read and study the Bible independently of the church.
Added to timeline: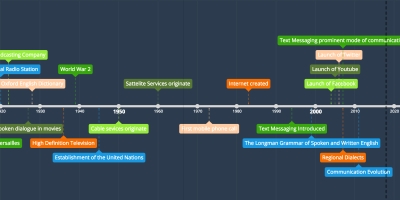 Evolution of General American English
A chronological overview of the Evolution of General America...
Date: