jan 1, 2007 - Regional Dialects
Description:
2010: William Labov summarized the current state of regional American accents based on sound changes within the phonetic makeup of words, slang, and common phrases. This distinguished between accents of multiple regions in the United States, while also addressing dialect preferences.
Added to timeline: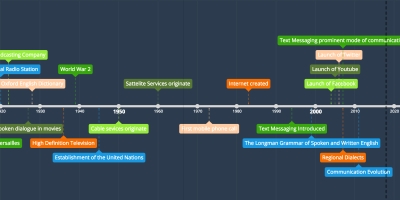 Evolution of General American English
A chronological overview of the Evolution of General America...
Date: