sep 17, 1787 - Constitution was adopted
Description:
The government couldn't levy taxes on the states which led to the draft of the constitution. This replaced the Articles of Confederation and incorporated Checks and Balances for the government and state representation in congress.
Added to timeline: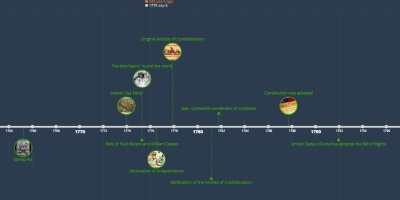 Creation of the United States government
Ten important events for the US government.
Date:
Images: