sep 2, 1945 - Decolonization
Description:
Following WWII, many of the nations who were colonized by Western powers began to break from their colonial rule, and declare independence. According to the UN, in 1945 nearly a third of the world's population lived under colonial rule. After WWII ended, many countries in Africa, Asia, Oceania and others declared independence reshaping the global markets. As these countries gained their independence, many joined international groups such as the UN, and this would further develop globalization in our world.
Added to timeline: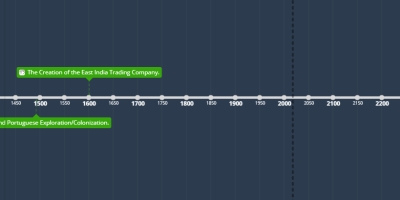 Globalization Timeline
Beginning with the rise of civilization, this timeline refle...
Date:
Images: