mar 1, 1989 - The Beginning of the World Wide Web.
Description:
In March 1989, Tim Berners-Lee submitted his work "Information Management: A Proposal" which would lead to the creation of the World Wide Web, and public access to the internet. Prior to this creation, the internet had existed in more primitive formats, but were also private for government and research purposes. The creation of a public internet frontier would forever change the ways of communicating and doing business around the world. Through internet, cultures would be shared, ideas would be shared, and markets would have a way of accessing massive amounts of the global population. Globalization would accelerate in a way never seen before, and the world as we know it today would be put into motion.
Added to timeline: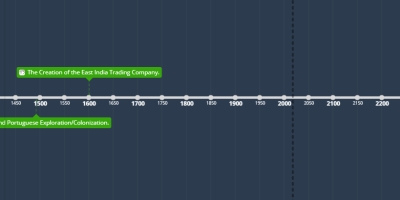 Globalization Timeline
Beginning with the rise of civilization, this timeline refle...
Date:
Images: