jan 1, 1760 - Beginning of the Industrial Revolution
Description:
The Industrial Revolution would turn out to be a major turning point for globalization. Beginning in the latter half of the 18th century, England began shifting from an agrarian market to a manufacturing-based economy. This would allow the quality of goods and efficiency of creation to increase dramatically. Some of the materials that begun to be used included: coal, iron, petroleum, steel, etc. As England began seeing successes, the idea of industrialization started to spread to other parts of the world. This would create many new markets, and begin bring many technological advancements to countries around the globe, changing the globalization dynamic forever, and pushing us towards our current reality.
Added to timeline: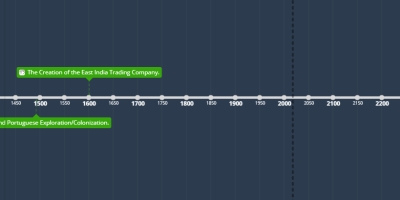 Globalization Timeline
Beginning with the rise of civilization, this timeline refle...
Date:
Images: