10h 3min, mar 1, 2002 y - week 13-17
Description:
Red blood cells are forming, and the baby scalp hair pattern is forming. Bones are still developing. The baby is slowly moving, and limb start becoming coordinate. The baby heart pumping 100 pints of blood each day.
Added to timeline: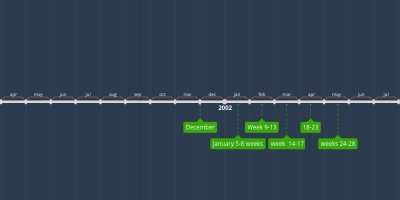 Priti K Growth and dev.
Date:
Images: