15h 48min, jan 1, 2002 y - Week 5-8
Description:
The embryo is now made of 3 layers, which they are ectoderm, mesoderm, and endoderm. The baby brain and spinal cord will develop neural cord. The baby organs starts to develop, and begins to be C shape. Finger, nose, and upper lip has form.
Added to timeline: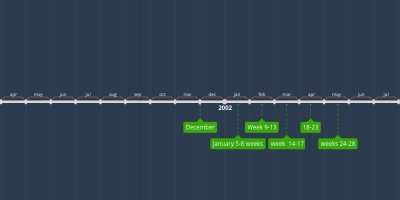 Priti K Growth and dev.
Date:
Images: