17h 16min, sep 15, 2017 y - The links return to the castle......
Description:
only to see it has been destroyed, and Shadow Link has taken over. Princess Zelda is being help captive somewhere unknown.
Added to timeline: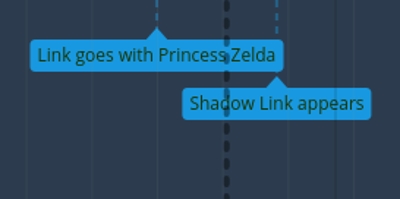 The Legend of Zelda, Four Sword
Timeline of important events in the book.
Date: