oct 16, 1987 - Laser Eye Surgery
Description:
New York City ophthalmologist Steven Trokel performs the first laser surgery on a human cornea, after perfecting his technique on a cow's eye. Nine years later the first computerized excimer laser—Lasik—designed to correct the refractive error myopia, is approved for use in the United States.
Added to timeline: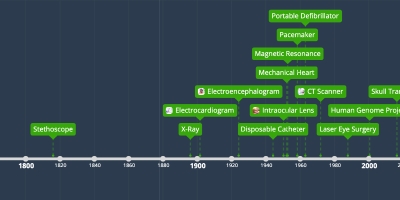 Medical Technological Advancements
A quick look into how medical technologies have advanced thr...
Date: