jan 1, 0 - Llegó Jesucristo, Hijo de Dios
Description:
Jesus was made man and later died shedding His blood on the cross and rose again three days later. He will also resurrect us on the third day (Hosea 6:1-2).
Dios es gracia. Por la gracia de Dios somos salvos. El número 5 es el número de Gracia. El Cordero de Dios, El último Adán que venció el pecado, el segundo Hombre. Recusitó (FECHA APROXIMADA)
Added to timeline: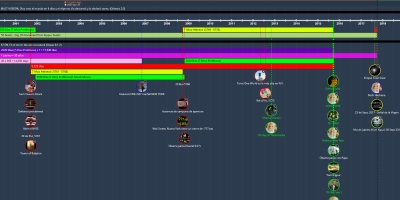 Señales - Signs - JESUS
Presagios, Alegorías - Harbingers, Alegories (Credits: many ...
Date:
Images: