19h 15min, mar 21, 2006 y - Twitter is Launched
Description:
The name Twitter (spelt twttr at the time) is chosen for the service. The idea for the name is attributed to Noah Glass. Twitter is officially set up and Jack Dorsey sends the first tweet, which was "Just setting up my twttr.".
http://www.huffingtonpost.com/2011/03/21/twitter-first-tweet-fifth-anniversary_n_838280.html
Added to timeline: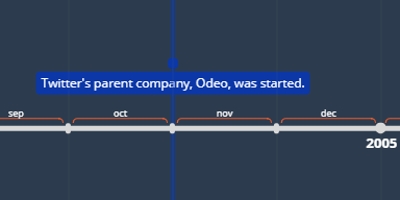 History Of Twitter
This is the history of one of my favorite apps, Twitter.
Date:
Images: