4h 17min, nov 1, 2004 y -
Description:
Evan Williams, along with former Google employee Biz Stone and investor Jack Dorsey set out to build a podcasting platform called Odeo, but after Apple launched iTunes, the company quickly became obsolete. Instead, Williams bought out Odeo's investors and shifted the focus toward a little idea about 140 character status updates.
Added to timeline: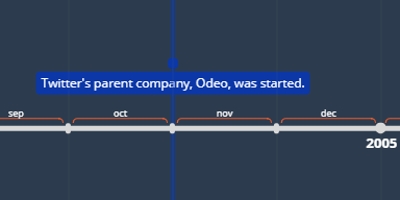 History Of Twitter
This is the history of one of my favorite apps, Twitter.
Date: