aug 6, 1777 - The Battle of Oriskany
Description:
Click for video project submitted by college student Michael Ferris. It is a good summary video of the battle and the surrounding events.
The fight was for the continent. The strategy embraced the lines from Boston to the mouth of the Chesapeake, from Montreal even to Charleston. Montgomery's invasion of Canada, although St. John's and Montreal were taken, failed before Quebec, and the retreat of the American forces gave Burgoyne the base for his comprehensive campaign. Howe had been compelled to give up New England, which contained nearly one-third of the population and strength of the colonies. The center of attack and of defense was the line of New York and Philadelphia.
Added to timeline: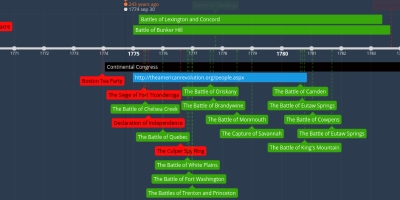 My timeline
Revolutionary war
Date: