18h 45min, sep 7, 2017 y - Questioned: My exsistence
Description:
The idea of atoms of something not moving made me question what that would even possibly look like which inevitably led to me questioning my own existence. When I start to question that it's usually a sign to stop asking questions for a little while so that's where i decided to stop my genius hour assignment.
Added to timeline: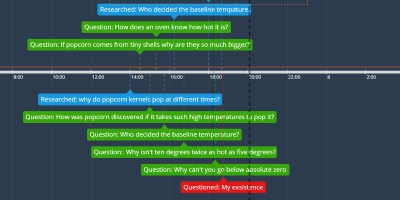 Genius hour
A timeline through the mind of a curious ESP student.
Date: