15h 45min, sep 7, 2017 y - Question: Who decided the baseline temperature?
Description:
Zero degrees isn't the coldest possible temperature, it's not the bottom of all temperatures so why is that where zero is? This question got me strangely offended that some random person just decided what zero degrees was and forced me to do some intensive research.
Added to timeline: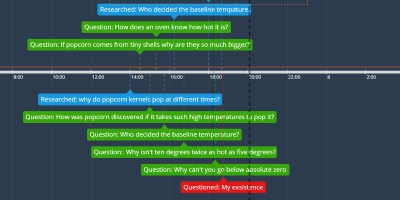 Genius hour
A timeline through the mind of a curious ESP student.
Date: