jul 16, 1882 - Ida. B Wells
Description:
Ida. B Wells was a famed African-American abolitionist, journalist, & feminist that led a strong anti-lynching campaign, becoming a strong force for the NAACP (National Association for the Advancement of Colored People)
Sources:
https://www.biography.com/people/ida-b-wells-9527635
Added to timeline: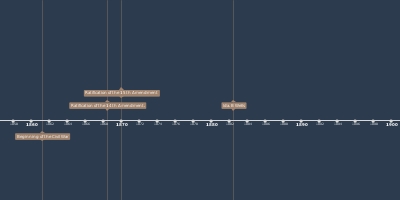 Suffrage Timeline - Jonathan R.
Date: