feb 3, 1870 - Ratification of the 15th Amendment
Description:
While slaves were declared free, they still did not have all the same rights as whites. However, one big right they did not have, was the right to vote. Actions of suffragists like Booker T. Washington & A. Philip Randolph had helped gain momentum for voting for all races.
Sources: https://www.ourdocuments.gov/doc.php?doc=44
Added to timeline: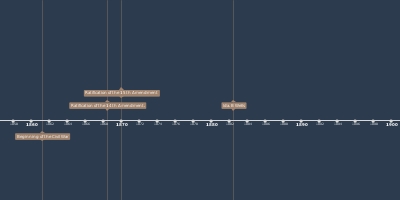 Suffrage Timeline - Jonathan R.
Date: