dec 22, 1861 - South Carolina Secedes
Description:
South Carolina was the first state to secede from the Union in December 1860, and was one of the founding member states of the Confederacy in February 1861.
South Carolina was very much a slave state and they wanted to stay that way. Be cause of where they were in relation to the other free states they were very pressured to change their ways. Instead of becoming a free state the state became a part of the Confederacy.
Added to timeline: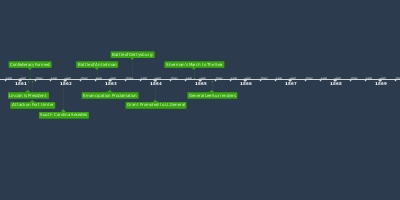 New timeline
Date: