21h 11min, jan 12, 2017 y - Contact with Keith
Description:
Katina texted Keith "Hey, have y'all done anything with the loan? We have to renew our business loan soon." and Keith replied with "Haven't talked to Carisa about it lately, I'll try to get more info from her tonight."
Added to timeline: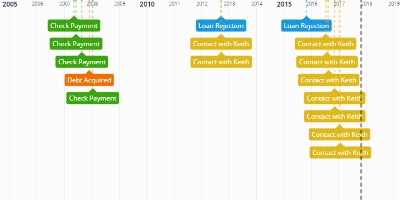 Activity Related to Unsecured Student Loan
The following timeline outlines a series of events that occu...
Date: