12 h, nov 9, 2016 y - Contact with Keith
Description:
Katina was pregnant with Marie and Keith was bringing her back home from a Chiropractor appointment when Keith decided upon himself, without Katina's permission, to stop in the parking lot of an abandoned business to talk with her. Keith explained that he has been sick and that is why he feels as though he hasn't been a good father lately. Keith also expressed that he was upset at David for not talking with him at Ross' funeral. Keith also expressed concern for Katina that David can turn on somebody (referring to himself) so quickly. Finally Keith made it clear that Katina and David were making it a burden on him and Carisa by pushing the issue of this loan so much.
Added to timeline: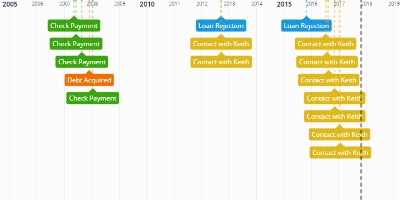 Activity Related to Unsecured Student Loan
The following timeline outlines a series of events that occu...
Date: