15h 50min, jul 9, 2016 y - Contact with Keith
Description:
Katina texted Keith if Kat and David could talk to Keith and Carisa regarding the student loan. Keith's response was "Tonight will not be good, had a loan on 401k which I had to pay back with tax refund, then wait which has little over 60 days to request loan to from 401k to completely pay off the loan."
Added to timeline: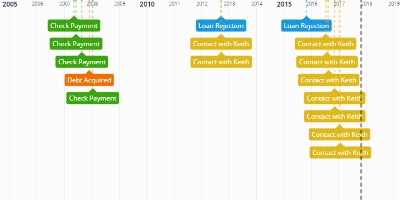 Activity Related to Unsecured Student Loan
The following timeline outlines a series of events that occu...
Date: