12 h, oct 29, 2015 y - Loan Rejection
Description:
David went to apply for a $50,000 business line of credit but was denied because of Katina's unsecured student loan debt causing the debt-to-income ratio to be too high. David was able to work with the banker and was ultimately approved for $25,000, half of the amount that was required in order to qualify for Allstate.
Added to timeline: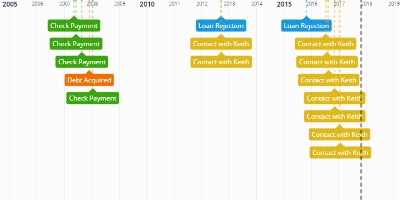 Activity Related to Unsecured Student Loan
The following timeline outlines a series of events that occu...
Date: