11h 8min, nov 28, 2007 y - Debt Acquired
Description:
An unsecured student loan debt in the amount of $47,703 was opened under Katina's name with Sinen Torres as the co-signer without Katina's knowledge. The terms are $348 per month, paid monthly, for 300 months (25 years).
Added to timeline: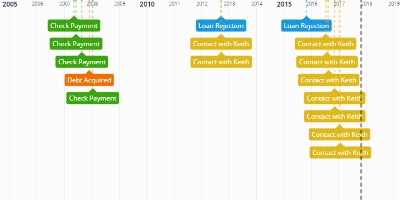 Activity Related to Unsecured Student Loan
The following timeline outlines a series of events that occu...
Date: