jan 1, 197982 BC - Homo Sapiens Neanderthalensis
Description:
Neanderthals lived around 200,000 years ago to 28,000 years ago. They lived after Homo Erectus, and overlapped with Homo Sapiens Sapiens for around 10,000 years. They were shorter than Homo Sapiens Sapiens, but they were intelligent too. They made tools, and over 60 types of these tools were found. Neanderthals lived in communities and cared for each other. They lived in Africa, Europe, and parts of Asia. Archaeologists found a Neanderthal fossil in Neander Valley, Germany. You can infer from the image that Neanderthals had large brains, bigger than Homo Erectus. The video shows that Neanderthals were our closest ancestor.
This information came from the Becoming Human Video and the Early Hominids website.
The image came from BBC.com
Added to timeline: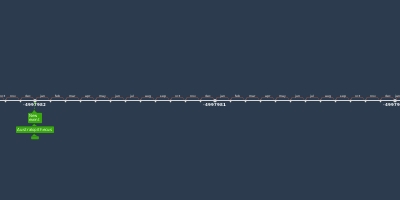 New timeline
Date:
Images:
YouTube:
Geo: