jan 23, 147982 BC - Homo Sapiens Sapiens
Description:
Homo Sapiens Sapiens first appeared around 150,000 years ago, and they are still around now. They could live in warm and cold climates, and they spread to every continent except for Antarctica (on the map above, I could only choose one place out of the many that Homo Sapiens Sapiens populated). They originated in Africa and they spread to Europe, Asia, and Australia from there. Homo Sapiens Sapiens were modern humans. They sewed their own clothes and built shelters. They were skilled toolmakers. Homo Sapiens Sapiens made a wide variety of tools, including projectile weapons, like the spear and the bow. They had artists, and they made musical instruments. You can tell from the image below that they did not really have a ridge above their eyes, and that their skull is bigger than Homo Erectus, which tells you that their brains were also bigger than Homo Erectus.
This information came from the Becoming Human Video and the Early Hominids website.
The image came from Paleoanthropology
Added to timeline: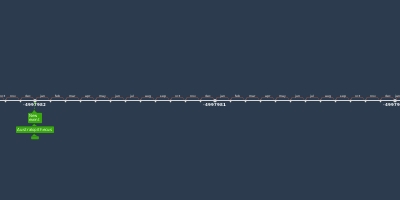 New timeline
Date:
Images:
YouTube:
Geo: