jan 1, 2497982 BC - Homo Habilis
Description:
Homo Habilis first appeared 2.5 million years ago, and they disappeared 1.5 million years ago. They were alive while Homo Erectus and Australopithecus were around, too. During this time, humans started to become capable of communication. Their brains were bigger than Australopithecus, as could be expected. They were the first stone tool makers. The meaning of their name is Handy Man. Homo Habilis was the first human to eat meat. It is likely that they lived in groups, and protected themselves from animal attacks. The image below shows that their skulls were bigger than Australopithecus, and that shows that theirs brains were bigger, too. It also shows that they may have been developing a forehead. The video shows that Homo Habilis really relates to human evolution because they made tools.
This information came from the Becoming Human Video and the Early Hominids website.
The image came from Hominoid1101.
Added to timeline: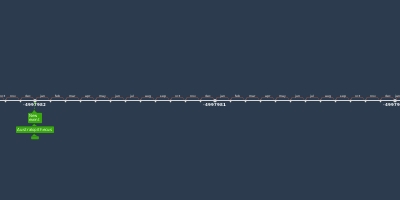 New timeline
Date:
Images:
YouTube:
Geo: