oct 15, 1971 - The Black Panther Party was formed
Description:
The Black Panthers were a political organization founded in October 1966. They challenged police brutality against the African American community and would dress in black. They organized armed citizen patrols in Oakland and in other U.S. cities and had around 2,000 members in 1968.
The Black Panthers were a large movement who emphasized black pride and unification for civil rights. They were often portrayed as a gang, but their leadership saw the organization as a political party.
The aim of the party was to get more African Americans elected into office but was unsuccessful.
The party was declined due to internal tensions and deadly shootouts, and the party was dissolved in 1988.
In 1989, the New Black Panther Party was founded in Dallas, Texas. It is said by the original members of the Black Panther Party that there s no relation between these two parties.
Added to timeline: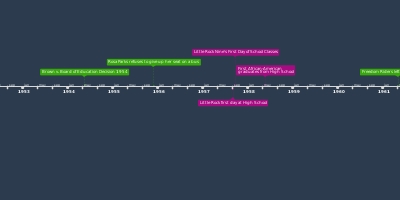 New timeline
Date: