dec 22, 450 BC - 450 B.C. : The Twelve Tables of the Roman law are created.
Description:
The earliest attempt by the Romans to create a code of law was the Laws of the Twelve Tables. A commission of ten men were appointed to draw up a code of laws binding on both patrician and plebeian and which consuls would have to enforce.
Added to timeline: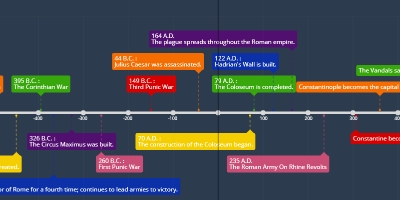 Ancient Roman History
Roman Empire from 500 B.C. - 500 A.D.
Date: