jul 11, 395 BC - 395 B.C. : The Corinthian War
Description:
With the help of the Persians, Athens and other Greek city-states organized to challenge Sparta once again. In the course of the war, both sides won victories, but Sparta finally negotiated a peace with the Persians which was known as the 'King's Peace' which ended the war.
Added to timeline: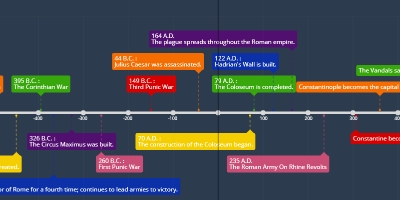 Ancient Roman History
Roman Empire from 500 B.C. - 500 A.D.
Date: