nov 11, 79 - 79 A.D. : The Coloseum is completed.
Description:
The design of the Roman Colosseum applied the latest in Roman arts, engineering, architecture and other creative endeavours. The invention of concrete enabled this massive building to be built quickly, efficiently and to great effect. All of this was done to the highest artistic standard and in a highly skilled manner. The building of the Roman Colosseum began between 73-75 A.D. and was almost completed in 79AD when Vespasian died.
Added to timeline: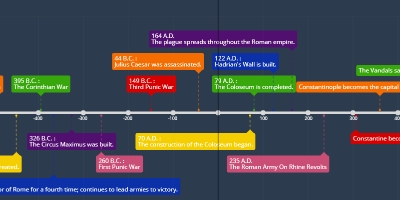 Ancient Roman History
Roman Empire from 500 B.C. - 500 A.D.
Date: